The People Behind The Film
White is the kind of film that shouldn't work. It involves us following the uneventful day in the life of a drug dealer in a car. Sounds boring right? But the moments of very natural human interaction, the gentle notching up of tension and suspense and the daily struggles that all these characters off-load onto the dealer all keep us enthralled. It's a neat twist that the Great Satan of western culture – the Drug Dealer – is the only 'normal' person and that her clients have come to depend on her so much, not just for their daily fix but for her patient listening and calm smiles of understanding. She's almost like an agony aunt who gives them something extra to ease the pain of life and helps them escape their troubled lives.
The given restraint is what I loved about shooting it.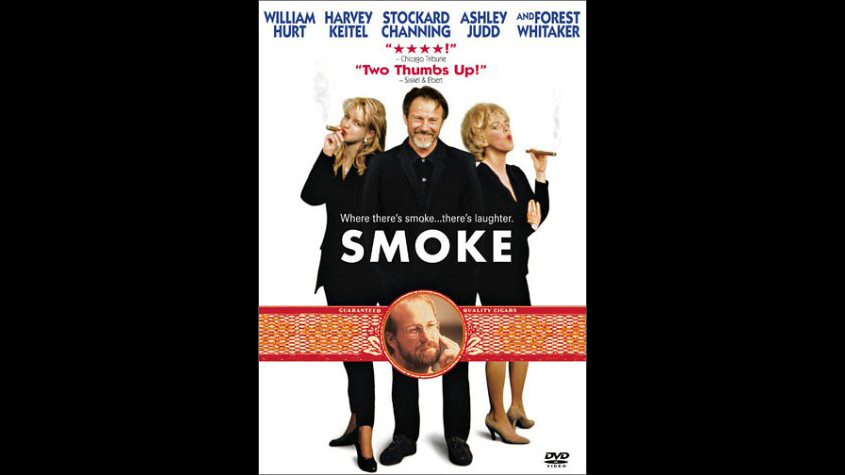 Dean is a man of mystery who simply enjoys working behind the camera, not in front. And anyway, he's very busy. So instead of interviewing him in person, we emailed him some questions. He was kind enough to take a break from filming and editing his latest work to answer them.
The film has a Paul Auster feel to it. It reminds us of Smoke, a film with almost nothing occurring and yet it leaves us haunted by the characters long after the film is finished. We wondered if Dean was inspired by Smoke?
"No."
Oh… Erm…. You see. That's the thing. You watch something convinced you've seen inside the mind of the creator, but really you're completely wrong and that's a whole brilliant analysis on a sheet of A4 in the bin.
Dean explains that there was no particular inspiration for White. For him it just seemed a very manageable way to shoot a film by constraining it to a car, in which he could use the back or front seat and the immediate exterior.
We shot each set up three times and on to the next one.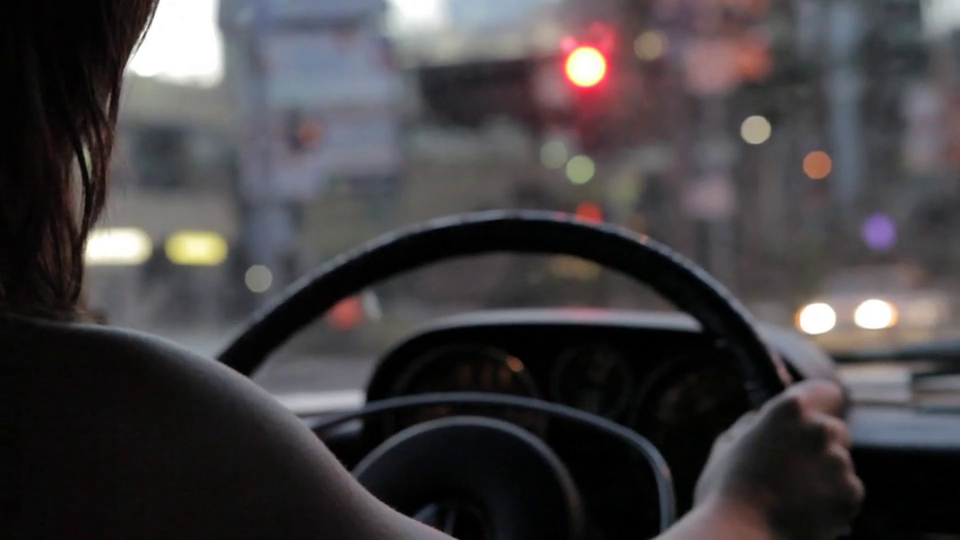 So we wondered how he managed to get such great performances from his actors with limited location space and the added challenge of shooting the film in one day. Dean gave us a condensed run down of the filming process. They started shooting at 6pm and had around one and a half hour for each customer, with a bit at the beginning and end for the dealer by herself, driving as the sun goes down and comes up.
They continued until 6am using two DSLR cameras, which the DOP (Director of Photography) set. He held one of them and Dean held the other.
The actors had prepared their scenarios with Tamzin (The Dealer) beforehand and Dean made minor adjustments.
They didn't know me. I am sure they gave up their time because Tamzin is so lovely.
Because of the time limit there were no getting-to-know-you's or rehearsals. Dean hadn't even met the actors until the shoot day.
The actors came prepared with their character backgrounds and situations, which they discussed with Tamzin.
"She told me what was discussed and was able to pass my feedback back to them. It was very collaborative." The professionalism that the actors brought with them meant that "on set they really listened to what I was after and adjusted accordingly."
It was a spontaneous thing.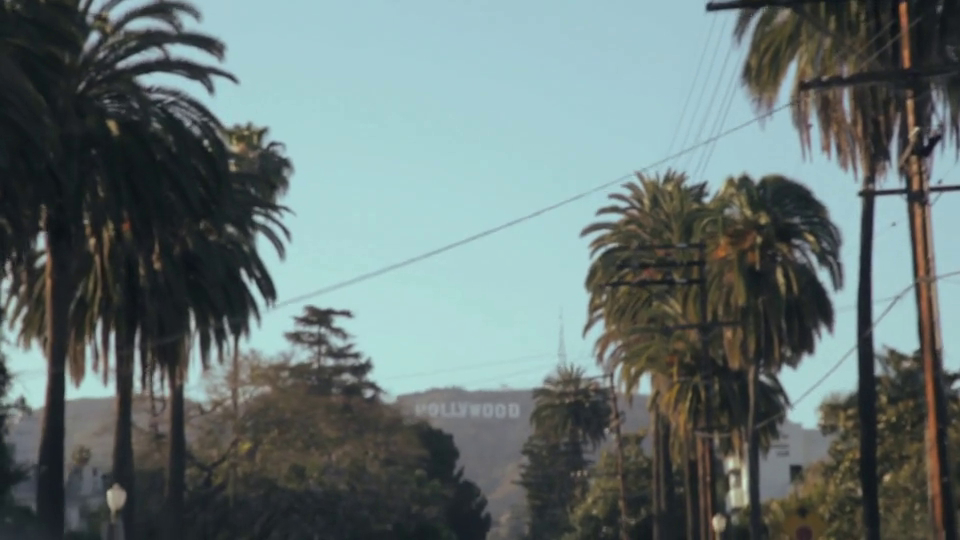 What we also loved about this film was the location. Films that involve drugs in LA are usually focused on the seedy, dark and murderous side. It was refreshing to see a mundane, routine and repetitive take on this life. We wanted to know if the choice to film in LA was calculated or spontaneous? It was mostly the latter. Dean was in LA after another of his films, Metro 7 Bis, was accepted by Palm Springs. On the plane there, he and the lead actress and co-producer of Metro 7 Bis decided to use the opportunity wisely and make three more shorts while in LA.
White and Metro 7 Bis were my favourite projects.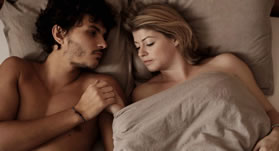 We asked Dean why.
"White was in L.A and Metro 7 Bis was in Paris. Both felt like a creative holiday of some kind. The people on both projects were extremely supportive and kind and I will always keep in touch with them."
He loves the two camera set-up used on White. For him, one camera is frustrating and hinders spontaneity and connection between actors, "but I keep being told that this is the way films are made, so I better get used to it."
I find drugs and the reasons why people take them extremely interesting.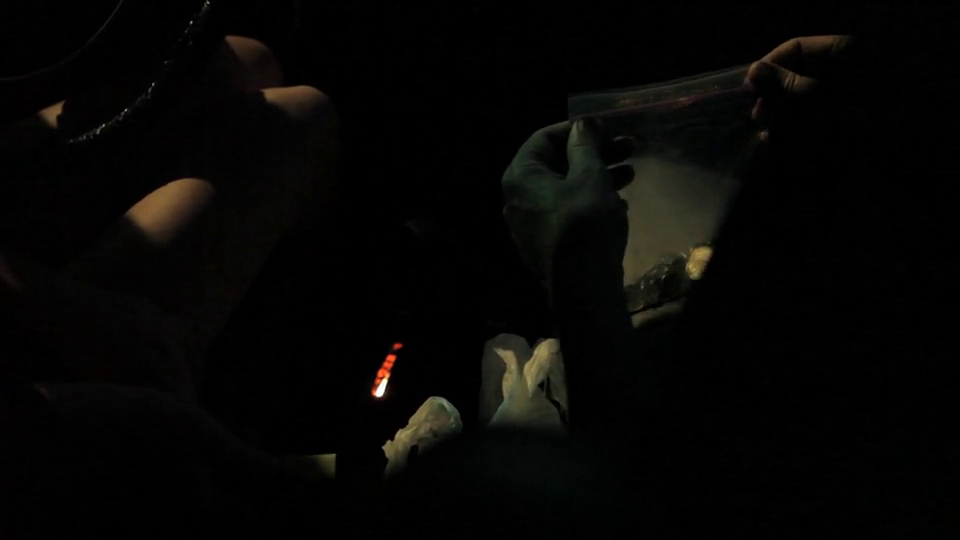 Most of Dean's films involve use and transactions of drugs. We wondered what the fascination was. He explained, "I find drugs and the reasons why people take them, and the situations people take them in and the people who sell them, that whole world extremely interesting. Maybe its making sense of my own relationship (very much in the past) with them."
This makes White all the more exciting for us as it exposes a world that is very normal to some, just not for us. And that's the truth, officer.
With Dean's busy schedule, he must have a ritual that he performs on set.
"A ritual..hmm I keep thinking I would like one, like a meditation..or a group dance to the gods of creativity but [that's] far too pretentious. Haha.. Need to keep it real. A coffee, lots of coffee!!" On that pearl of wisdom, I vote that we get a coffee machine in the office! Now!