The People Behind The Film
Spurious is very different from all of the other Snoovies we've featured. For one, this is the only Snoovie that has 1 single credit outside of the cast. That's right. This action-packed Snoovie was produced, shot, directed, written and edited by a single person. Atesh Atici literally did EVERYTHING himself. Wow. There were times where he was holding the camera and the microphone at the same time, while shouting "Let's do that one more time" to the actors on set. Atesh fully self-funded this film with a budget of EUR 2,000. When you have a very low budget you just have to realize that every one person on set costs a lot of money and, much more importantly, they cost time. Atesh could not afford hearing a "I can't that day" from someone, after having worked so hard to arrange all the other necessary things for that particular scene. So he chose to do everything himself. He knew that no one was going to care about his movie as much as he did. Talk about commitment.
Every single device that is needed to produce a film from start to finish was operated by me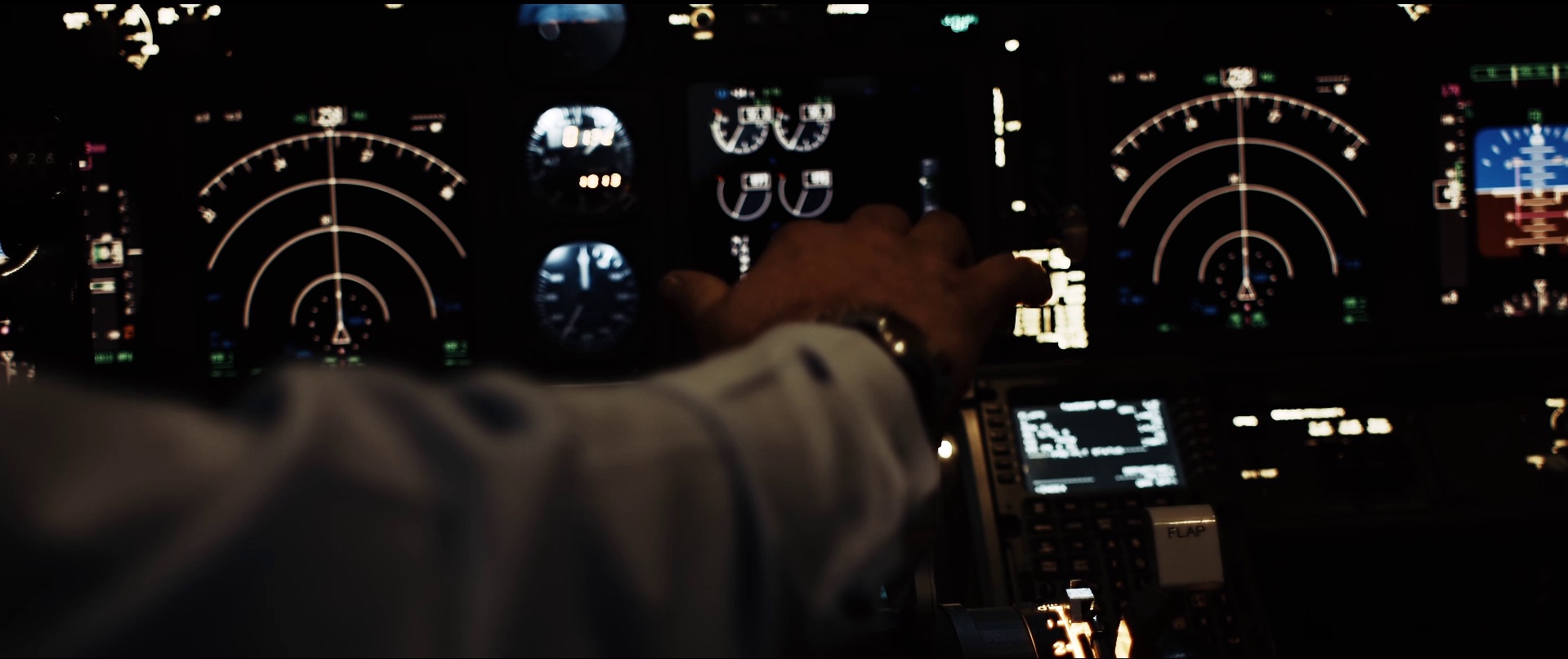 Atesh isn't particularly proud of his unorthodox way of getting this film made, but can't help being quite chuffed with the fact that he was able to complete the film the way he did without relying on anyone else but the actors. He acknowledges that sacrifices had to be made in terms of technical quality, but this was better than not doing the film at all. It is an outstanding accomplishment to create something as engaging as 'Spurious' by yourself. Atesh: "Another important thing that gets forgotten sometimes is that being able to be a one man crew and having sufficient technical knowledge about every technical aspect of film makes you a filmmaker instead of a director, which is what you need to be these days." We couldn't agree more. This also proves that there is never an excuse to not get a film made. Where there is a will, there is a way.
Atesh grew up in a relatively small town on the south coast of Turkey. When he was young, it was definitely not the ideal place for someone interested in film. They didn't even have a movie theatre. Yet this didn't stop film from getting under the skin of Atesh. His first grade teachers say that he wanted to be one of these three things: A clown, a policeman and finally, a filmmaker. And so he became the latter. He was supported by teachers and mentors from an early age. His English teacher sometimes assigned him to shoot English short films instead of assignments. His history teacher made him shoot short films about Ottoman history. He even had a term assignment, which was a feature film that the school premiered in a real theatre with hundreds of guests. Even the press attended. Could it be that some people are just destined to be filmmakers?
Dividing people based on their religion, race or political view works wonders in turning people against each other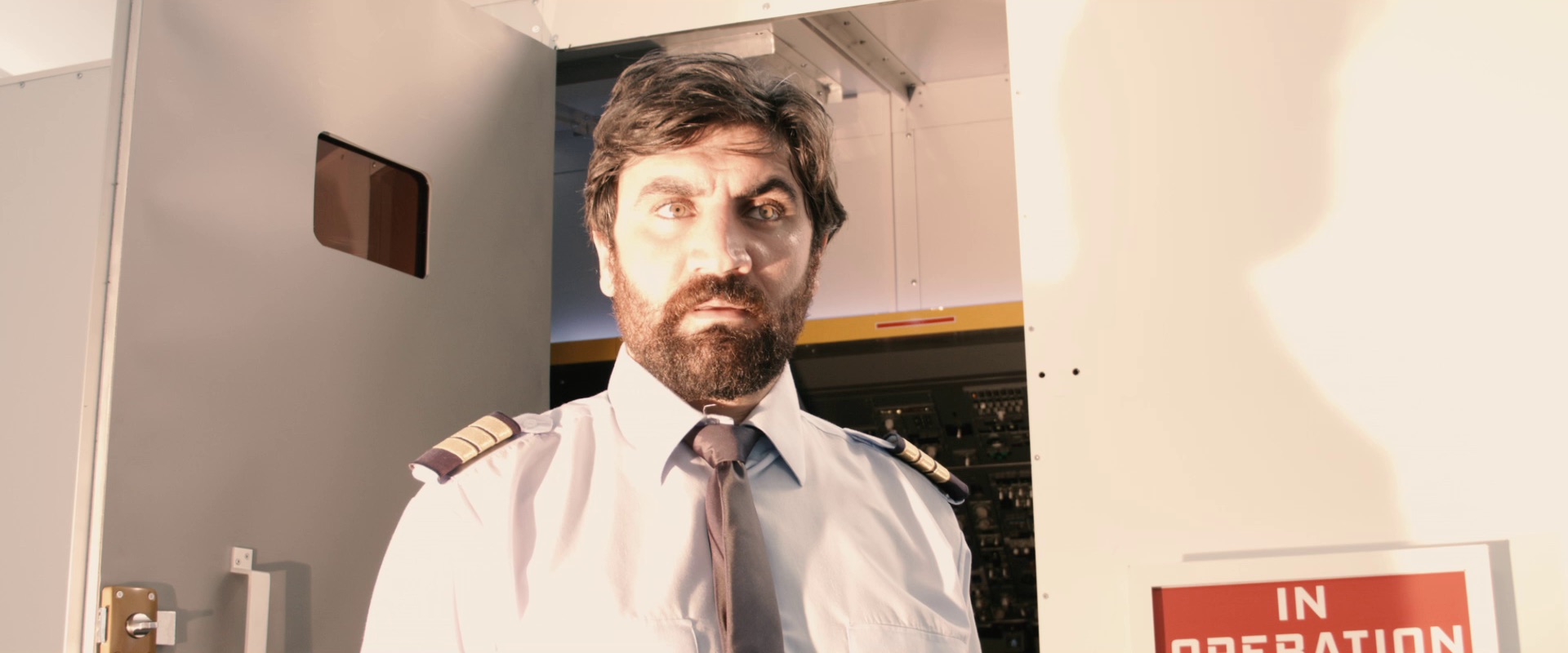 Let there be no doubt. There is a strong message behind this film. The story is a testament to our time. Atesh calls Turkey "a country polarized by many past and present issues." A lot of hate is being created for political gain. Hate between Turks and Kurds and hate between the various streams of Islam. This method of creating fear, anger and hatred is not employed exclusively in Turkey or in any other country, but is a global phenomenon.
Atesh believes a lot of this polarization is created on purpose. "Not only the fear of terrorism, but specifically the fear of Islamic terrorism – which is a fabricated, imaginary concept in itself – is made to get stronger every day. We are supposed to be suspicious and afraid of each other." Where will it end? Atesh wanted to sensitize as many people as possible to the issue. "Awareness about this situation is all that is needed for us to realize that we do not need to be afraid of each other. At least not because of our religion or race." We couldn't agree more, and pride him for the statement he made with this film.
We only see what we want to see in order to feed our prejudices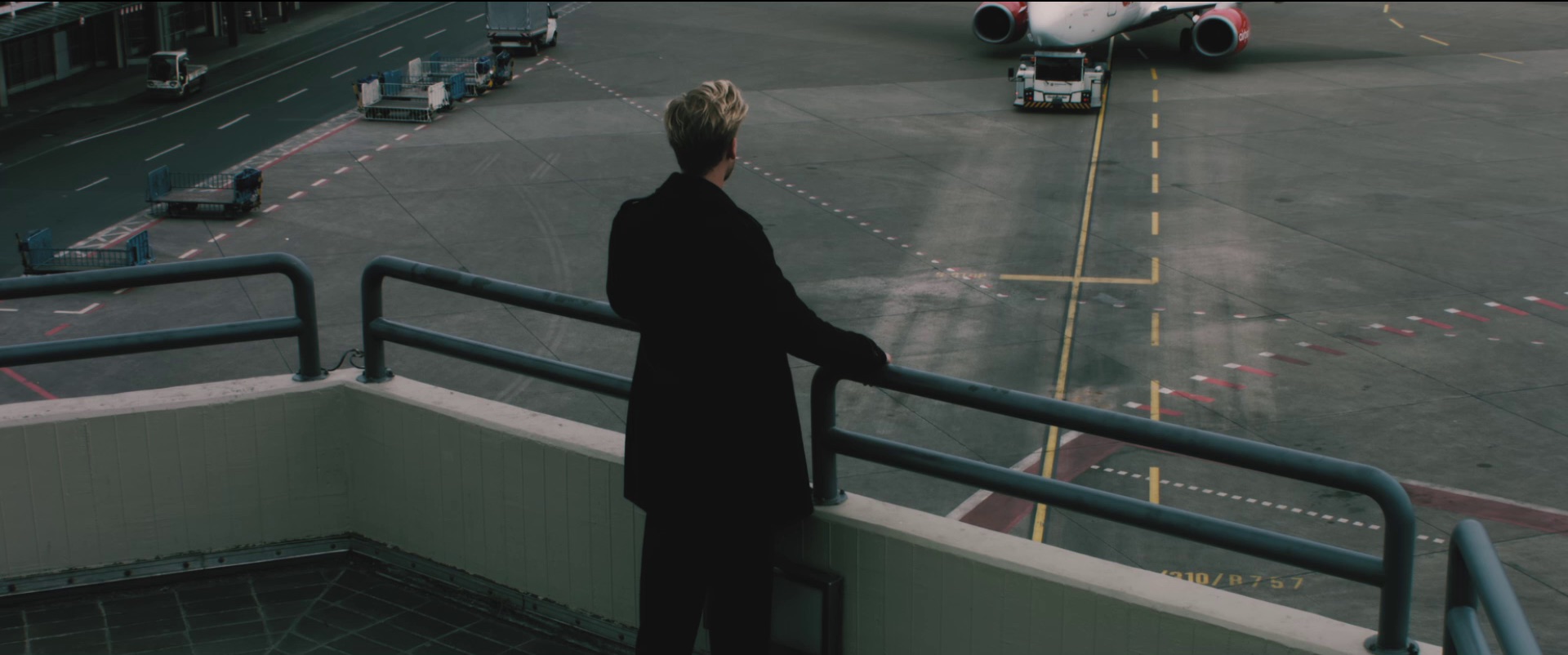 We wondered what the reasoning was behind having two actors play the protagonist. Atesh replied that in this world, nothing is what it seems. Living between three continents and different cultures gave him a unique insight of the world. He has a Turkish father, a German mother and an American girlfriend. Having faced many instances of prejudices, he discovered that humanity is actually made to judge books by its covers: "The film is about just that. The blonde-haired European face serves as a disguise, because if I would have shown the bearded Middle Eastern face in the beginning in connection with him being a pilot and being nervous before his first flight, our conditioned brains would already have been suspicious about him being a 'terrorist'. That suspicion is exactly what I was after. Why is it that a Middle Eastern face together with a longer beard means danger to us?" It is a sad state of affairs to have to acknowledge the truth in his statement. And current media coverage of the issues in the Middle East and the refugee crisis in Europe is only reinforcing exactly this.
The monologue by the co-pilot in the interrogation scene towards the end of my film tells my opinion about this issue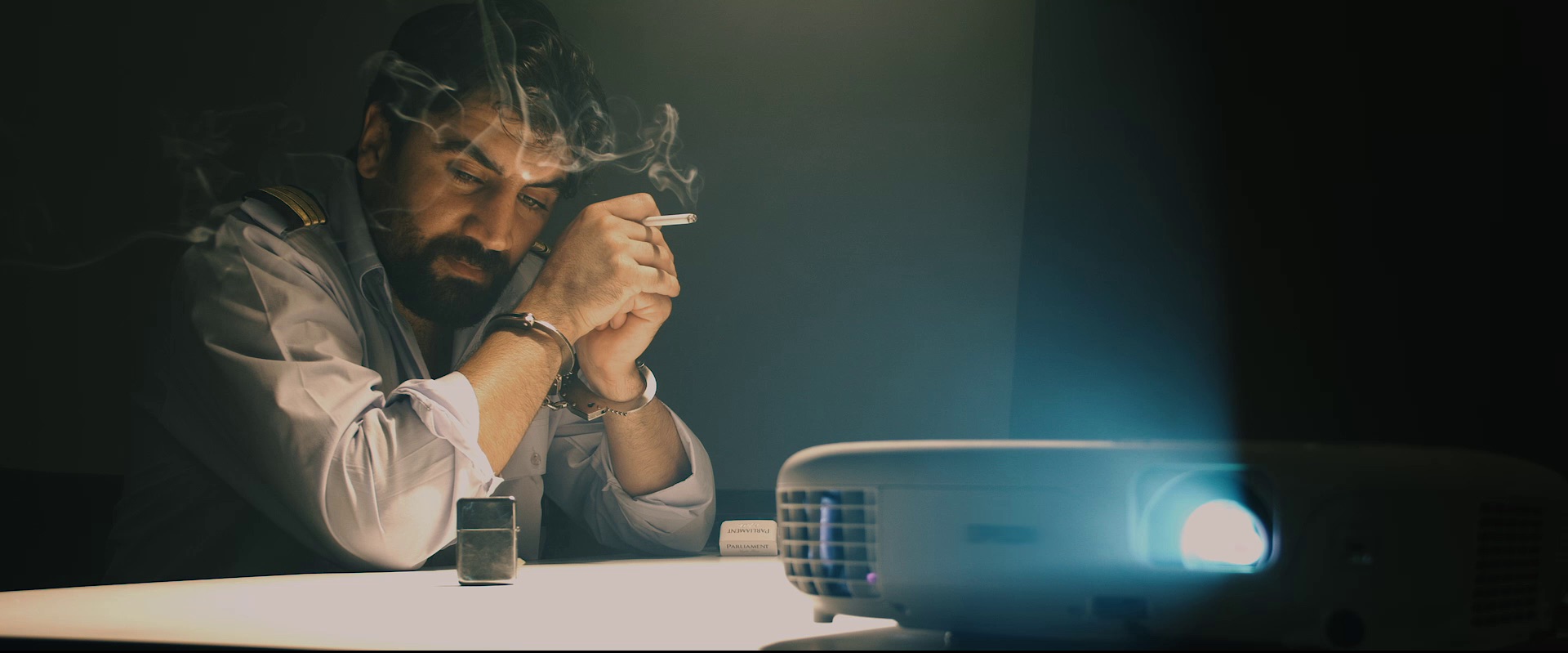 Atesh recalls the German Wings catastrophe, in which a young mentally ill German co-pilot intentionally crashed a plane killing 149 people. Even though this is the ultimate scenario that would be expected from a 'terrorist', no one ever questioned this being anything else than a case of mental instability. Yet had the person been of Middle Eastern descent and/or a Muslim, it is unlikely that this would have been the case. Atesh hopes that at the end of the film he manages to make it clear to everyone that the threats which we assign to members of a certain religion, race or a state are too often 'spurious'. What influences him most as a film maker is "that feeling of getting to the end of a really good film and deciding to change something in our lives for the better." He finds it fascinating to think that one film can change who we are or who we want to be. We sincerely hope that 'Spurious' has that effect on our viewers as well, and if we at Snoovies can help affect this change in just a single viewer, that would be an accomplishment that we'd all celebrate in full.
We'd like to sincerely thank Atesh for sending us this film and enlightening us with his perspective on the current state of the world. As creating this film took quite a bit out of him, he does not have the energy to work on any new projects at the moment. We do hope he continues the craft that he was clearly made for, and hope to feature more of his work in the future. Be sure to share your thoughts about this film and the message behind it on social media. Join the debate on the issue of #islamophobia by posting to the 'Spurious' page on Facebook. To keep track of Atesh's work in the film world, follow him on IMDB.

Actor Frederic Heidorn has quite the resume, he has even been directed by Steven Spielberg! Check him out on IMDB too. Also take the time to check out Kormaz Arslan's page on IMDB, whose resume is equally impressive.