The People Behind The Film
Plamen, the man behind Sinor, has a very unusual pedigree, even in film making circles. He is descended from a long line of military heroes, at least as far back as WW1 and WW2. His father was an army general. Despite this potentially austere heritage, his early upbringing sounds like the stuff of romantic fiction. Born in the summer of 1980 in Sofia, Bulgaria, his home was "more like an academy of knowledge," with a library of over 10,000 books, military maps, weapons and his grandfather's sword. Of course, his early childhood was still set in what at the time seemed like the never changing stalemate that was the Cold War. Travel to the west would have been impossible for him, and his earliest memories included an African man sitting in a tram, summer holidays nearly drowning in the Black Sea, his father's Polski-Fiat 125 and socialist demonstrations. Significantly, the first sign he ever read was "Cinema Sevastopol." At an early age he was drawn to film making. This was mainly thanks to the influence of Marlboro commercials (I guess the west was OK with commies smoking themselves to death), Spaghetti Westerns (especially 'The Good, The Bad and The Ugly'), and classics such as '2001', 'A Space Odyssey', 'It' and, of course, 'Never Ending Story'. They must have had a very strange idea of Decadent Western Capitalist Pig-Dog lifestyle. But let's not forget the other influence a young boy encounters in his journey to adulthood – the anamorphic lens – more on that later.
Georgi Djulgerov is an institution in Bulgarian cinema, and every day with him is a gift.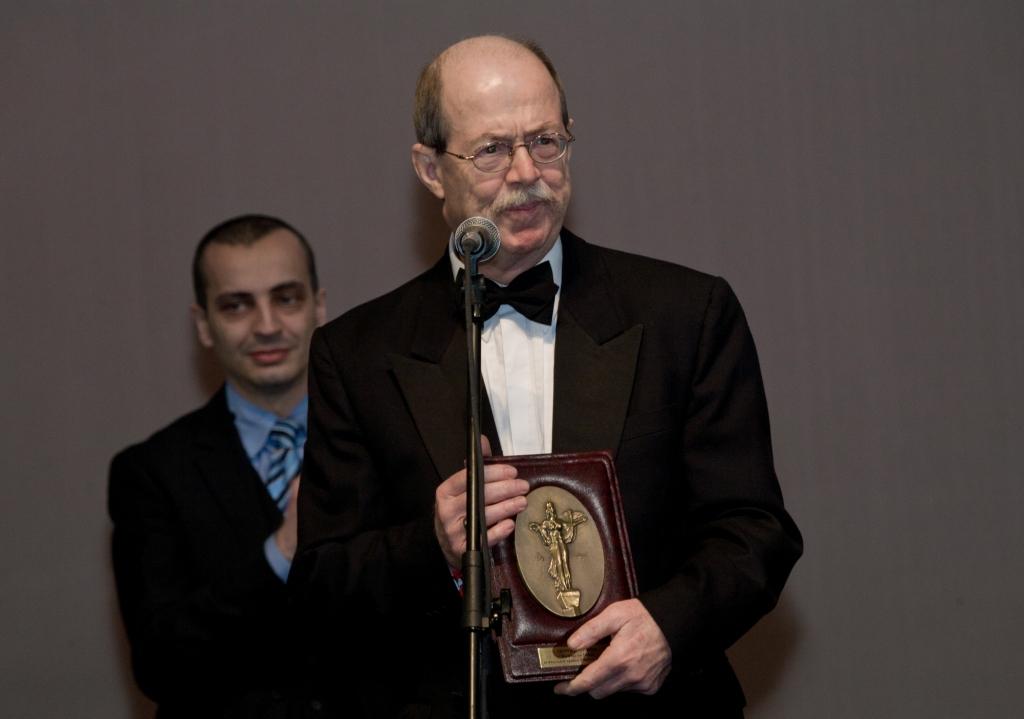 Later on Plamen studied journalism, before taking a bachelor's degree in Art Management. While studying, he became junior assistant director for a TV film version of Spartacus and continued to work in TV, film, commercial and video production. He worked as AD, director and producer. He also gained a Master's in Intellectual Property Law – so pinch this writing at your own risk. Around 2011 he realized that he would only be truly fulfilled when he learnt to become a film director, and wanted to focus exclusively on that. And so he … waited … and waited. In fact he waited for two years, until the great Bulgarian director Georgi Djulgerov became a lecturer at the New Bulgarian University in Sofia. He ran a Master's course in directing. Djulgerov is an institution in Bulgaria. Born in 1943, he graduated from The Russian State University of Cinematography in 1970, and promptly debuted 'The Cooper' (winner of the Oberhausen International Short Film Festival) and 'The Test' (winner, Youth Jury Award, Locarno International Film Festival). Since then he has won various other awards, including the Silver Bear for Best Director (Berlin) for 'Advantage'. Under Georgi Djulgerov's tutelage, Plamen's world opened up, and he discovered the dramaturgy of film masters such as Bergman, Truffaut, Tarkovsky and others. Plamen obviously has a great deal of affection for Georgi Djulgerov, and at the time of writing is concerned for Georgi's health.
Sinor was selected as one of the 12 best short films at the Bulgarian film academy in 2015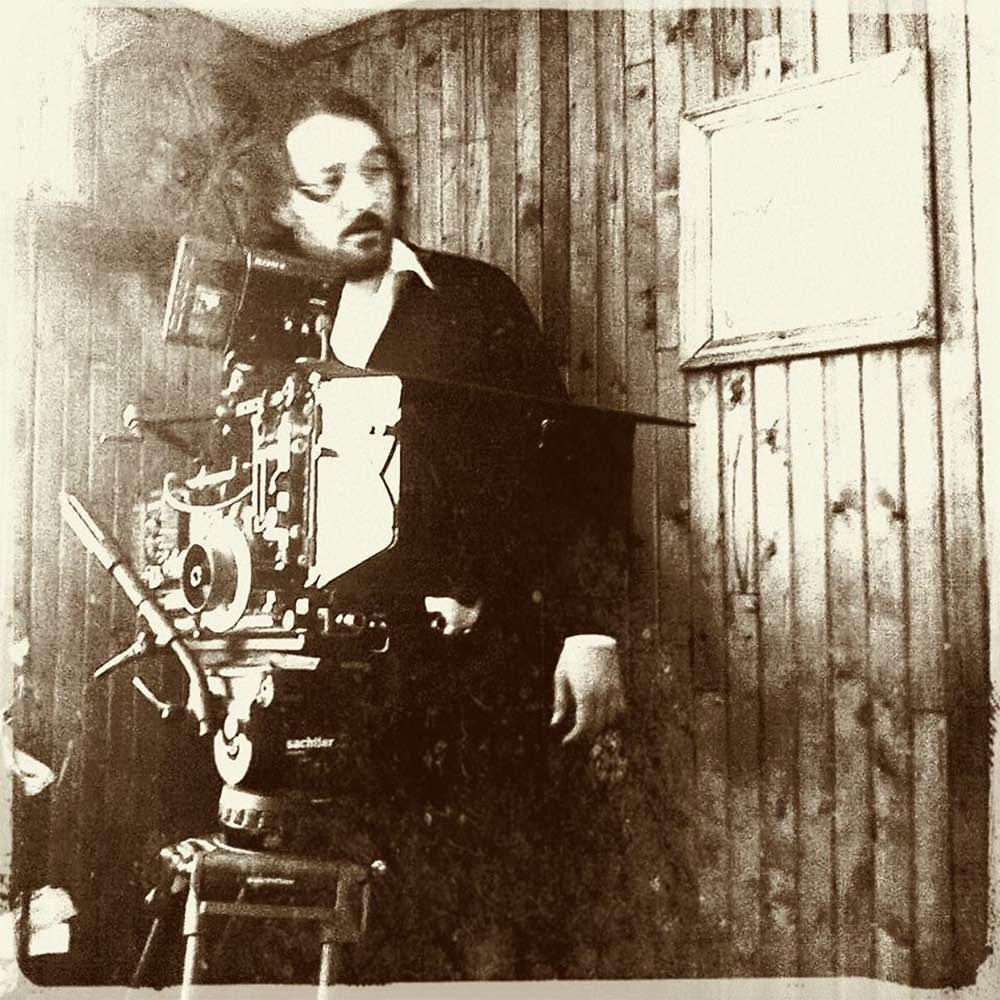 Sinor has its heart very much in that twilight space between rural idyll and an unnerving dream. It isn't quite a nightmare but is all the more unsettling for being only a slightly skewed approximation of reality. It's like that dream you have where you're talking to someone who is behaving in a completely normal manner, but their eyes are those of a wolf. Anyone else get that…? No…? Oh… moving swiftly on. Opening with Bach's Orchestral Suite No 3 and shots of a rural idyll, it feels almost too 'nice', and it is only when our protagonist walks into a game of cards that we settle down to follow the story. Everyone is just so friendly and helpful that you know something has to be wrong. We thought that the film was strongly influenced by traditional Bulgarian folk tales, but that's because we don't know anything about Bulgarian culture and we're generally a bit ignorant. Actually, it's to Karl Jung ("brightest mind of the 20th century") that we should be looking, as the characters owe more to Jungian archetypes than Grimm stereotypes. As well as the characters, Plamen wanted to use all the clichés of horror, such as the last meal, spooky houses, the devil and Scandinavian nubiles. Following the visuals of Tarkovsky and ideas of Brother Strugataski, the idea was to spend a few hours script-writing and then a couple of days shooting in a village near Sofia. There were no professional actors, and you can see Plamen himself playing the main card player and host. The DoP was Nikolay Kerezob, who used a Sony F55 with those anamorphic lenses we mentioned earlier. In case you don't know what they do, they basically allow the 35mm film to hold a widescreen shot using the whole surface. You then need a reversing lens to compress the image back to widescreen when projecting. Plamen couldn't go into detail, but he hinted that the lens he used might have been used by Tarkovsky himself back in the day.
Respect the crew and always listen to the experienced people on set. No matter what department they represent.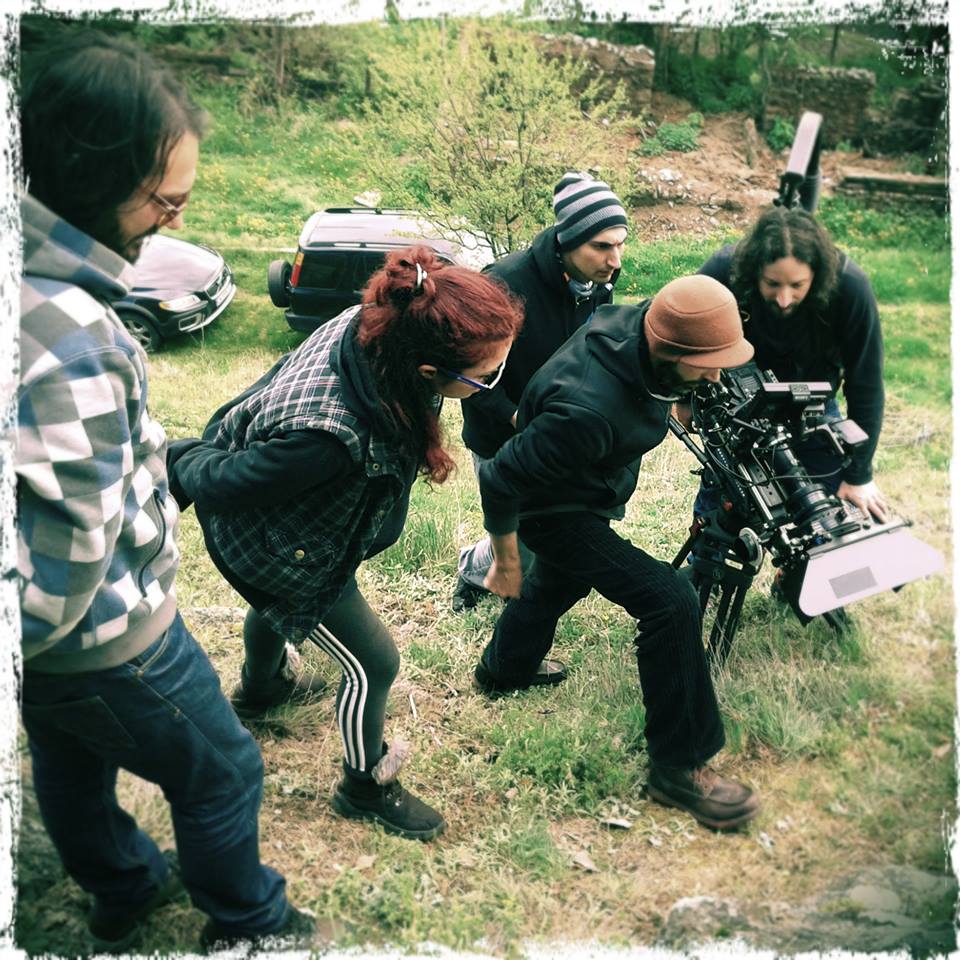 Sinor was Plamen's first fiction project as director, and he learned a lot from his crew. Now he's got a taste for the genre, he is already planning the next film. In collaboration with his editor, he is working on a graduation film. It is dedicated to the late great Sir Terry Pratchett, and his last chess game with death. It will be a remake of Bergman's 'Seventh Seal'. We're not sure if Sir Terry will be one of the actual characters! We'd like to thank Plamen for submitting Sinor to Snoovies and look forward to his future work.