The People Behind The Film
James Rumsey considers himself something of an old school filmmaker, not part of the 'shoot from the hip' / DSLR / social network revolutionaries who are redefining the short film world today, and whom he has great admiration for. He painfully considers and is hugely analytical about the stories he chooses to tell. Unsurprisingly James studied Film with a philosophy minor at university! And before writing & directing Milk Man he worked mostly as an Assistant Director & Production Manager, as well as a script reader preparing reports for writers' work-in-progress. And he also used to run his own video publishing company. But that's another story. Experience he does not lack! Milk Man has had a blessed run at festivals all around the world, winning eight awards. Three of those were audience awards which James is particularly proud of.
As a massive consumer of movies and TV dramas they also inspire me.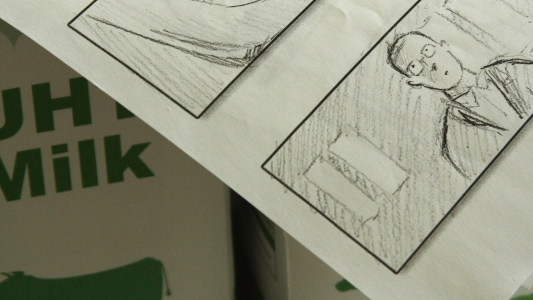 James finds inspiration for his projects in "The human condition." That's pretty broad he confesses, but it's about as narrow as he can make it. As a fiction filmmaker James see himself as a lay-psychotherapist climbing inside a character's head and exploiting their weaknesses, and celebrating the strengths of the human condition. He is also very interested in exploring a cinematic language that promotes a dynamic relationship between the audience and what they are watching. It could be something quite tiny and specific such as a cut or transition, or a movement or lack of it by the camera that appears new or expressive in terms of pacing, space or how he personally interacts with the film.
So what brought James to write Milk Man? "I had just left my job as an IT Manager and flown off to Vancouver to do a film production diploma." That's a big career leap, IT to films and on the other side of the world. James explains that he had taken the IT job because of debts but he had already produced two shorts and had run his own video publishing label. So the person getting up each morning, putting on a suit and going to work wasn't really him. "It was like a robot version of me, a machine that just ticked the boxes of each day before redoing it all the next day." He felt so liberated when he was on set making films every day in Vancouver that he wanted to express how he felt.
Brian's story came from my own. An individual that just does the same thing everyday because that's what he did yesterday and so on.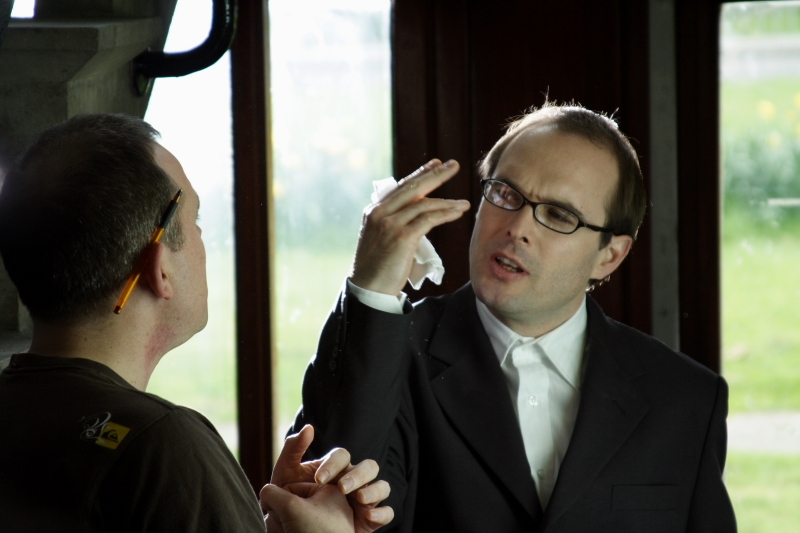 Milk Man is a very intricate, precise and detailed film. Is this James' style or a reflection of the main character Brian? "It's a bit of both," says James. The static or controlled camera work accompanied by sparse "mathematical" music is very much a reflection of Brian and how he sees himself. "I am a pain in the arse for detail though, as my current collaborator is discovering! I love it." He thinks detail is what separates cinematic storytelling from sitcoms and soap operas. "The latter are great", he goes on to explain, "but the pleasure in watching them is different to the pleasure of watching a good movie."
Although James had a clear view of who Brian was, he had written it for Henry – the actor who portrays Brian – and they discussed how he should carry himself, his ticks (such as the nudging of his specs), his movement and so on. "Brian was always Henry's and he owned him from a very early stage." Henry is a brilliant physical comedy actor says James. It was one of the reasons he had written the part with him in mind. For Henry, keeping the physicality small was a challenge that lent itself to the sense of a man uncomfortable in his own skin, of a man holding something back. Henry also brought a comedy to Brian that wasn't on the page.
I'm a believer in not wearing out dialogue at a casting especially when there is so little of it.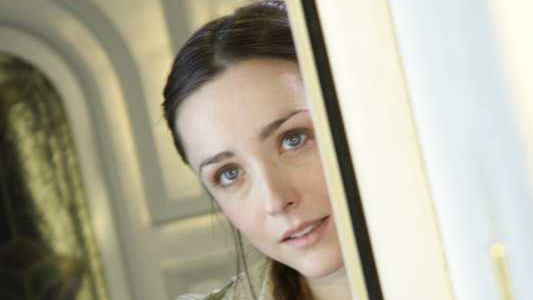 How much of the film was scripted and how much was actor's input? The youths in the stairwell, that stuff was improvised. He cast the lads from a local youth centre. "They're just far more "street" than I am." Most of the characters are portrayed physically and every member of cast brought that to the table.
The character of Marina came to life at the casting, which was entirely improvised. Through working with all the actresses that day (and Henry was there for them to play off), James learned a lot about what Marina looked like and how her interest in Brian should be portrayed. Delia initially wasn't on his short list until he saw the tape. Then he knew it had to be her. "The camera definitely picks up on subtleties in performance that you don't always see in the room." He would always advise casting to be done via review of tapes, not in the room. Delia also wore the same wellies to the audition that feature in the film by-the-way. So her audition also informed costume.
So how does James work with his actors on set to help them? He doesn't profess to know any one way to help actors. "I don't think that there is." One tip that he does give is that "you've got to know what you want from a scene and where each character's action fits in terms of achieving that, as you don't want to be lost for an answer if asked a question about character by your cast; and you're taught what a good director 'should' say to actors." But as he rightly says, not all actors work the same way and so it's about accommodating and learning from these new experiences. Above all he believes it is the directors responsibility to put their actors at ease onset, keep them away from the chaos between setups as much as possible and just listen to their concerns and ideas. Giving his actors the freedom to play was his focus.
Having an editor who has fresh eyes on the footage is invaluable.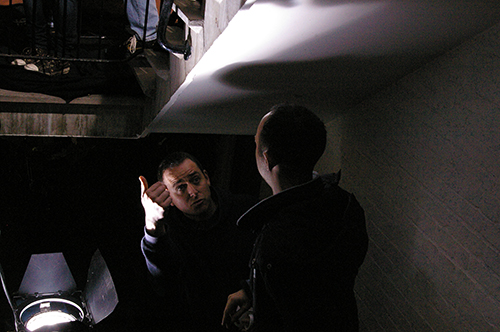 The story is structured so that only a limited view of Brian is shown to the audience. This way they assume the worse. Lawrence Baxter, the editor, was quick to notice that the story needed more of a hook to set-up this deception. Originally, the scene where Brian returns home with "blood" on his hand and shirt was right before the end. James had already decided to bring it forward to start the film but it was Lawrence's idea to wind back even further and show Brian sat in what looks like an interrogation room.
In terms of techniques during this key setup of the story, Lawrence created that unsettling pre-title sequence by slowing it down, blurring it and using footage that was from between takes for one of the shots. This and the subsequent sound design and music choices create a sequence that really sets the tone that allows for an audience to assume the worst and, importantly, have their interest held through duller moments of the story (e.g. logging of surveillance cameras) before we explain all. So in short, don't just force what you shot into what you originally wrote. Look at what you've shot (before and after slated action), think about what the essence of your story is, and cut based on that, using the script as a guide only. Thanks for that James. Bet you weren't expecting a master class on editing here at Snoovies.
If anyone reading this has a salary based tax liability that they'd like to offset by 50% by investing that tax in our film, please get in touch!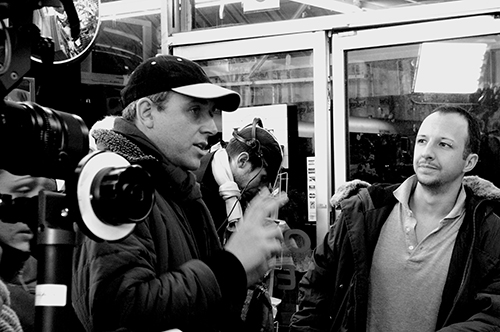 James is developing a feature film called 'Black John' with a writer that he met through FEAST ON FILM. This filmmaker has been featured on Snoovies in fact, Mark A C Brown.
James generously gave us a synopsis. "Black John is a thriller about the best of intentions getting heinously derailed. At the centre of it is John Hannigan, a man with a history of violence trying to turn over a new leaf. A stranger attacks him, removes his kidney, and leaves him for dead. John wakes up and wants his kidney back. What he finds is something else that was missing."
They are in the midst of setting up an SEIS company to raise the finance for what will be a micro-budget of circa £100K. Come on people. You've seen what he can so with a few thousand. Think how good this could be.