The People Behind The Film
Who is Keith Rivers? The start of his biography would go with "Raised in Seattle on coffee and rain" – taken from his profile on Über Content. Lovely but not enough to describe the man who brought us Gone Goodbye. So we wrote to his agent asking if we could feature and interview Keith. So here we are: Keith Rivers uncovered plus some of the story of how Gone Goodbye came about.
Keith has just wrapped shooting a sci-fi short film set in space starring Billy Miller and Kayla Ewell. They even built a space ship, did zero gravity stunt rigging, and operated almost entirely on a Movi system (a type of camera stabilizer – sometimes flying!). Sounds exciting! If that wasn't enough he has also finished a commercial down in LA with Über Content. With such a busy schedule does he have time for anything other than filmmaking
Spending time with my now pregnant wife, family, writing and working on my third music album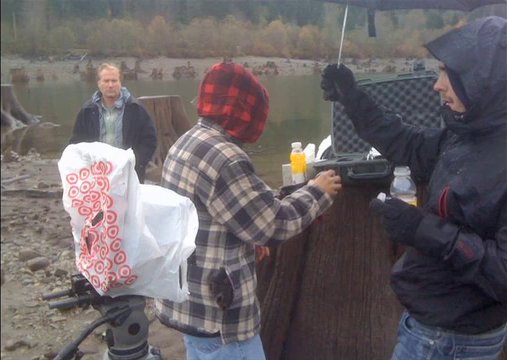 Gosh! Even in his downtime he's busy. If time and money were no obstacles, what film would Keith love to make? "Taking Flight, the story of Colton Harris Moore "The Barefoot Bandit". The kid who stole my dad's airplane. I'm putting it out there in the universe…" His Dad is Bob Rivers, a radio host/musician on Seattle oldies station KJR-FM.
Right let's get down to the nitty-gritty of Gone Goodbye. The pace of the film, voice and music felt strongly balanced. We asked what went through Keith's mind as he worked to achieve this? "On every project I take on, I try a new challenge, or two… this was an experiment in shooting an intimate story with a remote control helicopter to make it feel like the character of a balloon, which was one of the required props in the contest rules." They only had 100 hours to complete the film. How did his team make this happen you ask? "It was either that or fail to submit on time." In short they didn't sleep! So they must have selected the cast before hand, right? "No. Nothing was prepared prior to starting except the notion."
I was very inspired by one of Gus Van Sant's early films, Gerry. That, and Elephant…. I recall the choices he made, and upon shooting this, that imitation inspired and ignited the idea to try and ac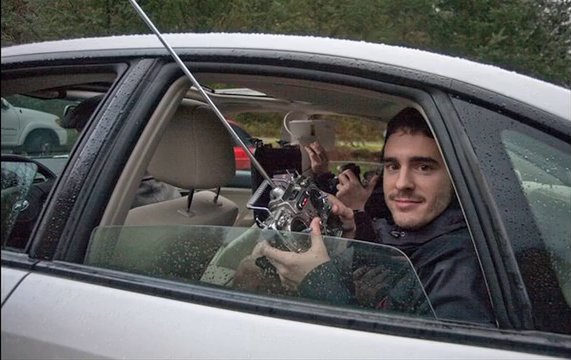 We were so caught up with how he shot the opening that we completely missed the voiceover! Which gave us the excuse to watch it again. Keith explained that he used a company called Freefly based out of Seattle and they helped achieve the move. This is how they did it: In their follow car they had a driver and a PA on a radio talking to the PA in the picture car to maintain the speed, while Keith was in the back steering the pan and tilt of the camera with a remote, and they had a specialist who stuck his head out of the sunroof, flying the RC heli via wireless controller. Sounds as complicated as it looks. No pain no gain as the saying goes.
The balloon is a parallelism of our man, who's going through a similar and perhaps more serious situation that we never expose.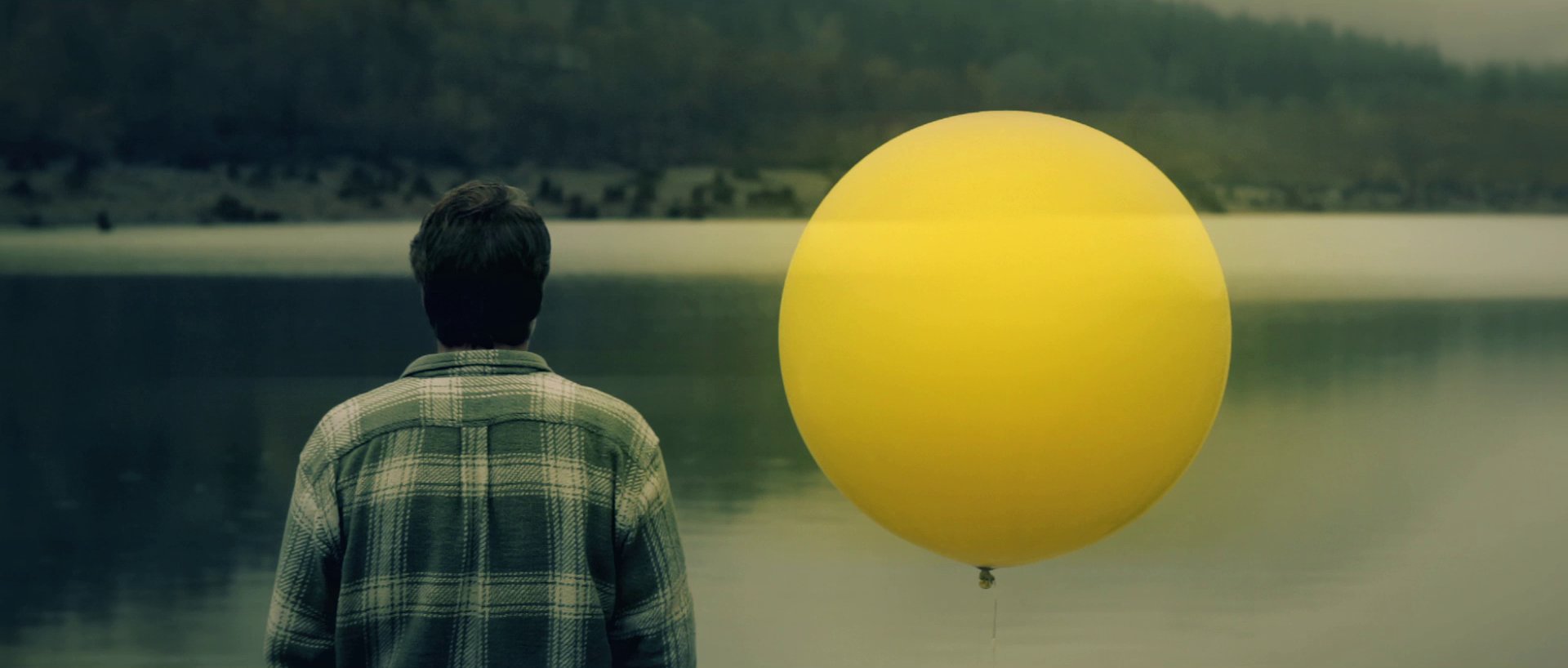 One of the required props was a balloon. Keith made it more than that. It almost had a personality. We asked Keith to tell us who or what the balloon represented. Is this why he brought in a separate voice actor? "The balloon character represents our first voice while the man in the picture represents his thoughts when reading the suicide letter internally." It took us a while to figure out what this means and only then after a group discussion, then a university seminar and finally running it through the Chinese Tianhe-2 supercomputer. It's no fun explaining it so you'll have to work it out for yourself.
I love constraints. However they may come, through time, money, story, unforeseen obstacles… It's what keeps your head on a swivel.
This film had to come in at less than 5'30". This was something that inspired creativity for Keith. He also thinks the 100 hour film race trained him on how to work with studios, producers, investors, and crew in a professional setting and it attributed to the work ethics he has now.
Gone Goodbye has screened a few times, and it always reminds him of how naive he was. "It makes me smile and keeps me humble as I yearn to take on more ambitious projects." Keith is currently finishing a short, and plans to turn it into a feature. Then he wants to write another short. Rinse, repeat. "I could do this forever"… We wish Keith the best of luck and hope to see more of him in the future.