The People Behind The Film
One of the joys of watching short films is that they aren't as predictable as their bigger siblings, nor do they always provide easy answers to the questions they raise. You are compelled to become a more active participant in a cinematic conversation. This is definitely the case with Karol Kolodzinski's Wata Cukrowa (Cotton Candy), a surreal film with elements of Woody Allen, Danny Boyle and Pedro Almodovar. One viewing may not be enough for you to work out all of the symbolism and plot devices, and since we at Snoovies believe in free will, we offer you a choice: watch the film again, or read on and allow Karol himself to explain it all for you. So, ask yourself: "Do I feel lazy?" Well, do ya, punk? … Good. Then read on.
I made it completely independent, wrote the script, put my own money, gathered some acquainces and talked them into working for (almost) free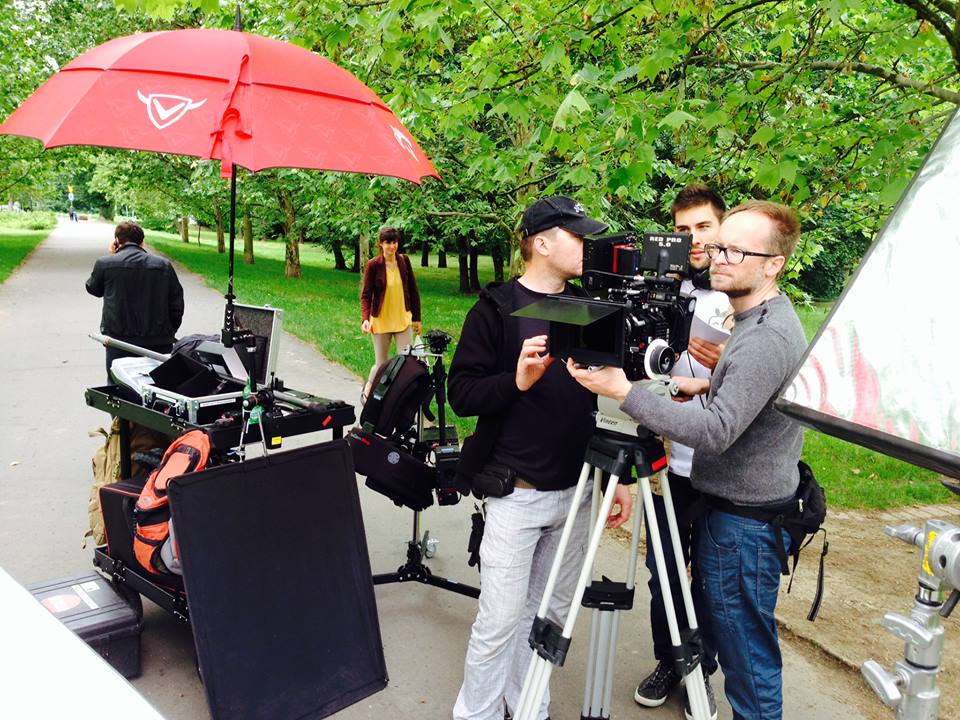 Karol is from northern Poland, but now lives in Warsaw where he initially found work with advertising agencies and graphic studios. For the most part he made ad illustrations, key visuals and animations for global clients. Animation, in particular, led him towards his new career as film director. He loved discovering techniques for building emotions, filming movement, camera work and creating narrative and characters. Starting out by shooting very short narrative films with his friends, he then filmed some music videos for local bands, and finally, after some years, decided that it was time to take the leap. He was going to film a Snoovie. The result is Wata Cukrowa. Made entirely from his own money, he wrote the script and gathered together the crew. Mostly, they came from the Polish film industry, and it is to their credit that they either worked for free or for a much reduced fee. As a result he was able to shoot the film for $5,000, which is still quite a budget for a short film in Poland.
I think I was reading Haruki Murakami's 1Q84 at that time and somehow I got inspired by his style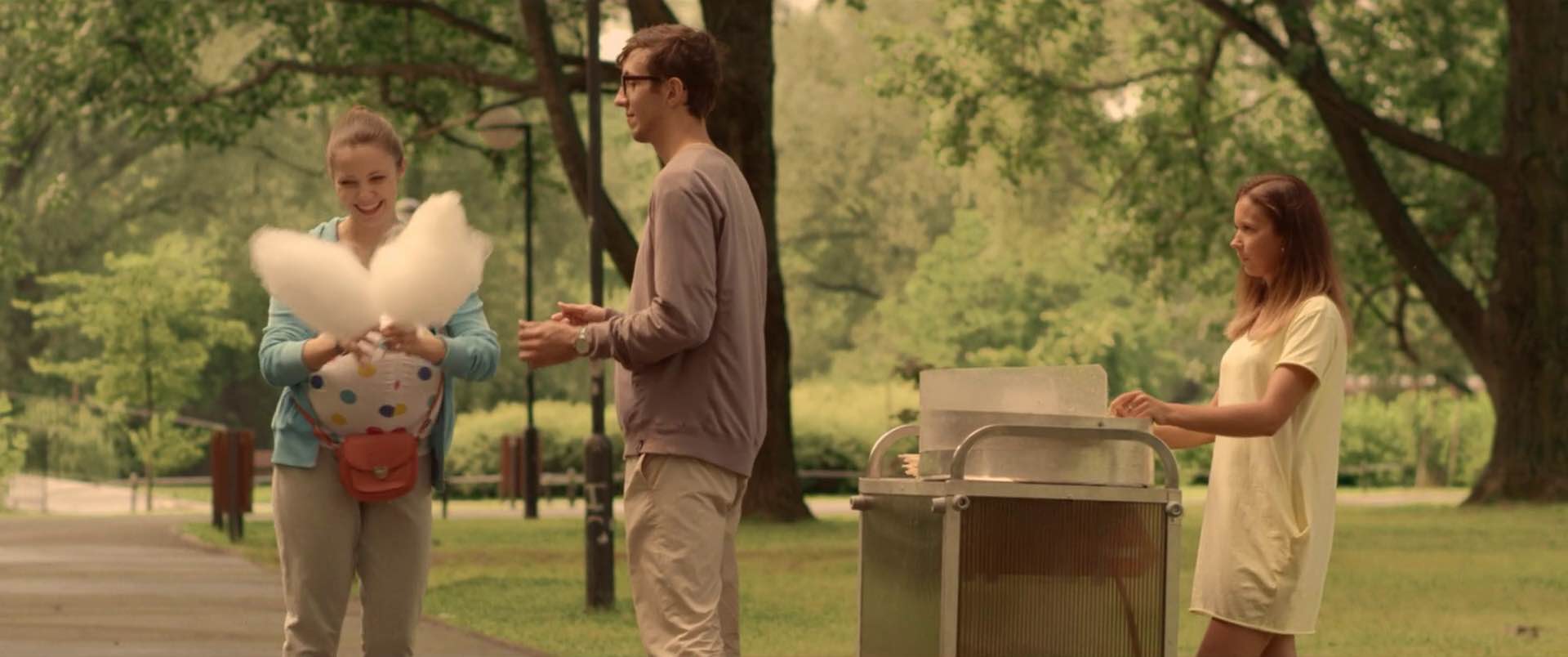 At the time that Karol decided to write the film he was reading 1Q84 by Haruki Murakami, which would explain where some of the wackier elements for Wata Cukrowa came from. The main plot element – about a man walking through the park for a rendez-vous with his girlfriend only to be ambushed by the "ghosts of girlfriends past" – came to him as a direct result of Murakami's surrealism. All Karol's characters are completely fictional although some of the conversations were inspired by real life. Although this was a low budget film, the casting was done using a talent management agency. It helped that Karol had a friend working there who helped to choose the actors. Unusually for a short, they had five days of rehearsal, which they held after hours at Karol's office. The story was already fully scripted by then and they just needed to make a few changes as part of the rehearsal process. Karol was very impressed with the way the actors were able to work together so effectively and how much work went into bringing their characters to life.
Basically it's about the balance – Marcel is too much like onion, so he needs some more cotton candy in his life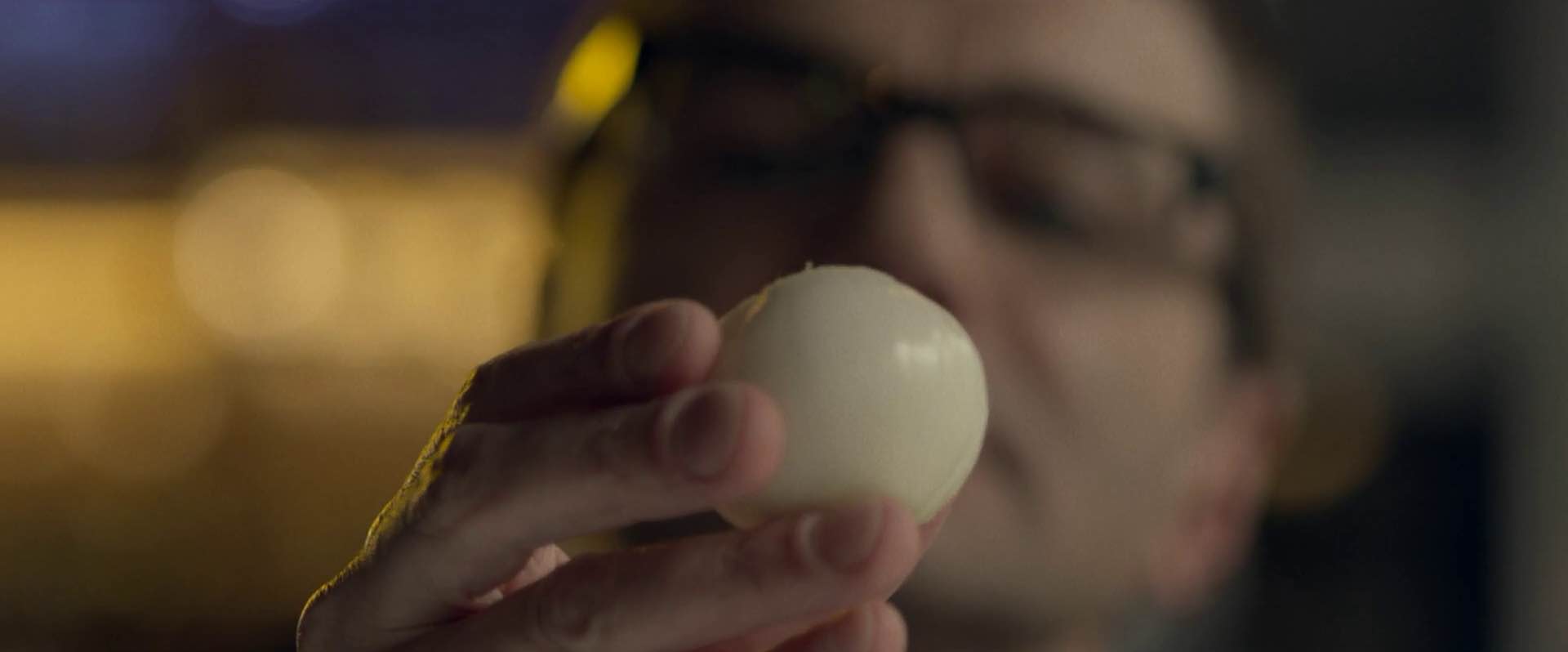 Now, this is the bit where we start answering some of those questions the film threw up (not physically … just … you know … um). There is a scene in the film where cotton candy (or candy floss if you're British) is consumed, but why name the whole film after what seems like a minor detail. The answer comes in two parts: firstly, that scene is the turning point for Marcel. It's when he realises that Nina, while talking about eating it in Spain, is actually talking about the greater experience of her journey. Until this moment, Marcel doesn't consider the need to do something just for the experience. For him there must always be a specific reason. This brings us on to part 2: who the blazes is that older guy with the onion fetish? Karol says, "It's an interpretation of who Marcel might become if he didn't change his attitude. The onion is [the] very opposite to cotton candy. It's solid, hard, tastes spicy and bitter." The older man peeling the onion is a metaphor for peeling off the layers of Marcel to get to his core and control him. So there you have it. Clever stuff. As previously mentioned, the influence for this film was Murakami, but other directorial influences for Karol Kolodzinski include David Fincher, Wes Anderson, Quentin Tarantino, Jason Reitman, Alfred Hitchcock, Pedro Almodovar and Alejandro Inaritu Gonzalez. These are all directors who very much have, or had, a unique approach to story-telling, yet who managed to punch through the Hollywood urge for corporate mundanity to produce phenomenally successful films. Karol: "The power of these directors puts me in a state of some kind of trance for days. I just can't stop thinking about what I saw."