The People Behind The Film
A sumptuous visual feast. A cornucopia of colour. An animation for the anima. I could continue in similar vein. Because of Mum has this effect on the viewer. It is an intricately composed film filled with warm hues and golden light. It is soft and delicate as silk, and disarming of the coldest heart. The director, Antoaneta Chetrafilova, is a fine art painter first, an animator second and a director last, and in Because of Mum, it is absolutely as if you are looking at a watercolour painting come to life. Born and raised in Bulgaria she went to art school before stumbling into animation. Working "from the very bottom", she started with the colouring department then gradually climbed up the production ladder before finally becoming an animator. Over a career of twenty-four years she has been involved in hundreds of films, series and shorts, both national and international. It was only when she wrote 'Because of Mum', that she was finally able to make her own film, which draws on elements from her life as a mother, a daughter and her relationship with God – "a real personal sensation and the heart of the film." It was a huge success on the festival circuit and ARTE television bought it. She has now forgone the urban life and lives in rural Bulgaria focusing on her biblical paintings.
I have always supported the truth, no matter the price.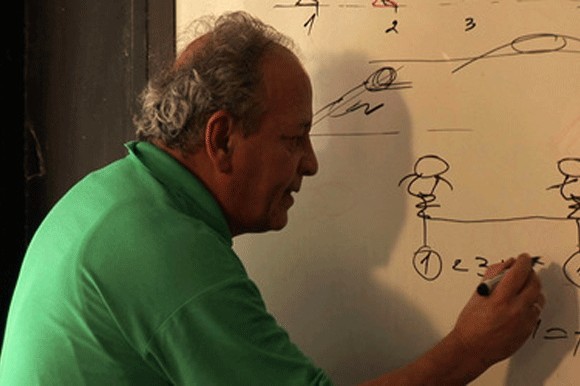 The production company for this film was Activist 38, which hit headlines (mostly on the art pages, unfortunately) after producing a film called 'Uncle Tony'. This film is about Antony Trayanov, who was effectively forced into obscurity by his colleague Donio Donev so that he could take the credit for Trayanov's work. So far, so art world. But Donio Donev is the darling of Bulgarian animation. His cartoons are known and loved by everyone and it is tantamount to sacrilege to suggest that he was not the author. If that wasn't enough the film also dares to suggest that Donev was a member of communist Bulgaria's Secret Service! Talk about a hornet's nest and a stick. Much of the controversy is due to the control the ex-communist elite still wield in the country, influencing the media and political establishment's willingness to suppress free expression.
If you'd like to read more about the 'Uncle Tony' controversy, check out the links below:

Variety
Cineuropa
Filmneweurope
The directors of Activist 38, Mina Mileva and Vesela Kazakova, are personal friends of Antoaneta, and we asked her whether this row has had any effect on her work. She simply replies, "I have never allowed a compromise for my work." Uncle Tony was a colleague and a man she believes to be one of the best animators in the world and who "remained in the shadow due to the system we lived in." While we're on the subject of suppression, we wondered whether being a female director in Bulgaria is as lacking in parity with males as it is in the west. It seems that communism has left some degree of gender equality. "The gender doesn't matter – I have always wondered about this separation. I'm educated and brought up in equality and that's how I behave." She has never experienced inequality at work and even the pay is the same "in our circles."
I am a traditionalist and believe that God purposefully created us as men and women.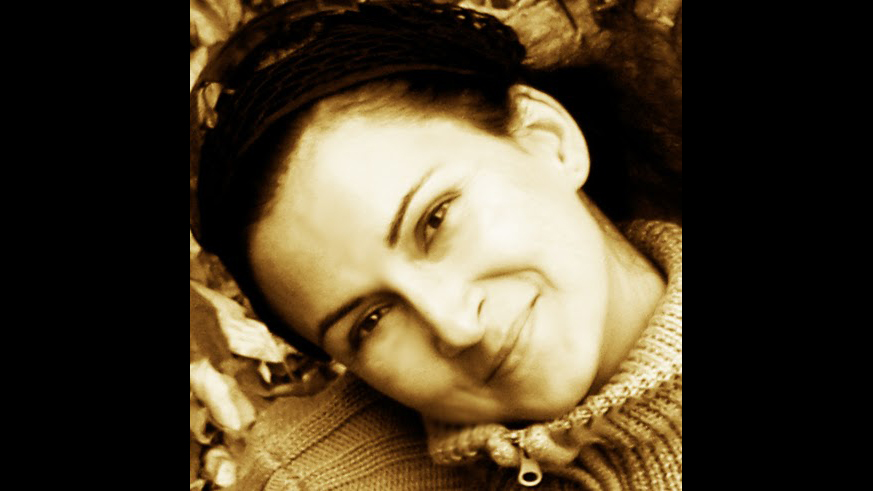 Could this film have been made by a man? Antoaneta thinks so. It's not a matter of gender but of the soul and spirituality of the individual. "The soul and the spirit don't have gender." To prove the point, the art director was Krikor Sarkisian, a successful artist and painter well known for Israeli computer animated films, and being a man. But Antoaneta does think that women have different stories to tell. Even though gender differences are becoming more blurred, she believes that "we are surely not cast the same, so it means we should tell different stories." 'Because of Mum' is autobiographical to some degree, but not as a direct story. It is a mixture of personal ideas and experiences from her upbringing and is perhaps more a take on her personal attitudes. Surprisingly, for us anyway, the girl in the story does not represent her but her daughter, Ann-Marie. So it is perhaps more of a morality tale about appreciating the family you have, before they're gone. It is the sheer artistry on almost every frame that makes this an outstanding film. This came about after Antoaneta had already been granted the money from the National Film Centre. She dreamt that Krikor was the painter in the film and "that drastically changed direction… It's a style dictated by a dream." He accepted the job and to show her appreciation, on receiving one of her directing awards, she insisted on handing it to him there and then on the stage. As she says, "The joy is full when shared." Her technique to bring this to life was to have Krikor draw individual scenes. Antoaneta then had to adjust to Krikor's art style before cutting the film and animating using After Effects.
Next project? Tomorrow I'll tell you whether I had a dream!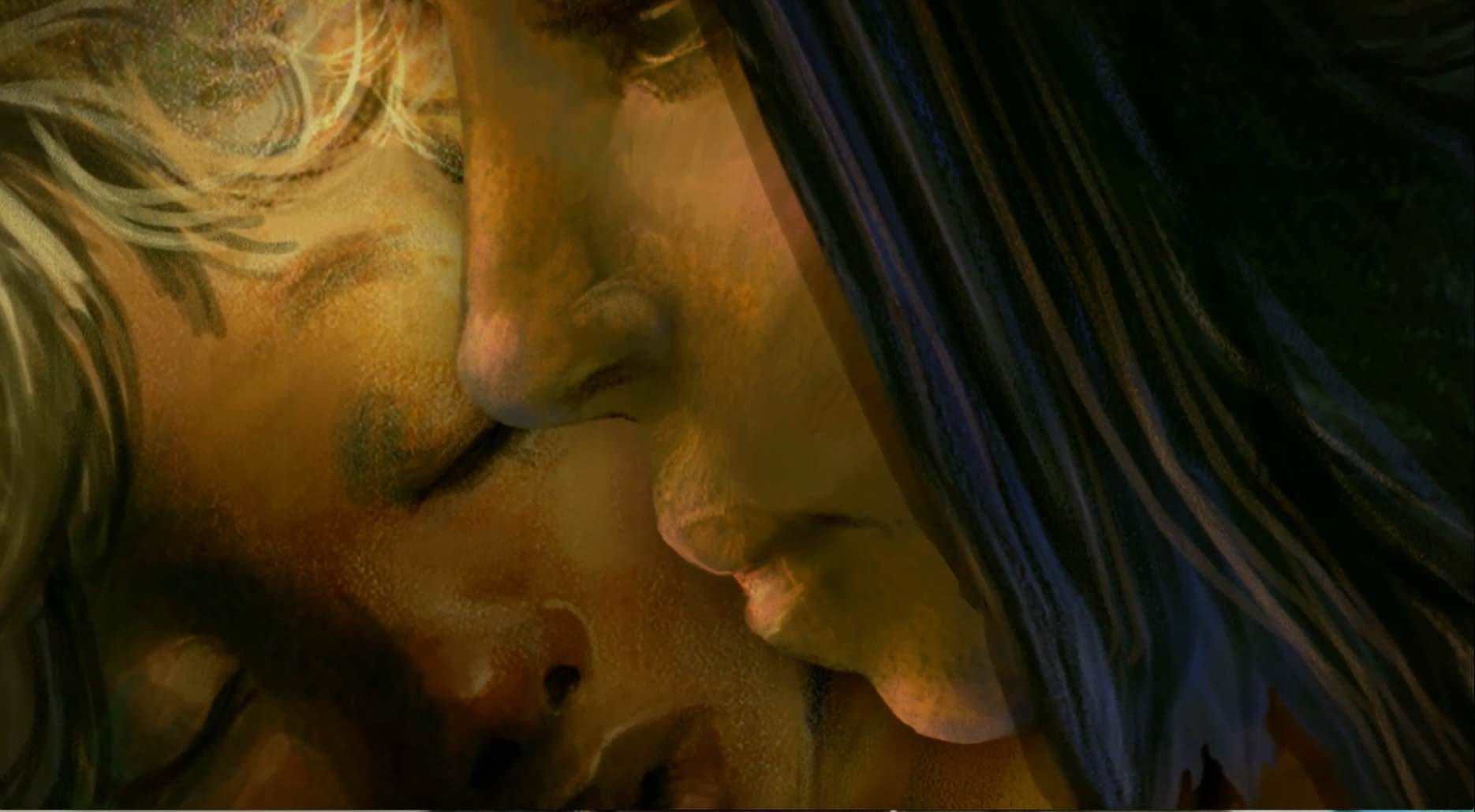 Although Antoaneta is first and foremost an artist and animator, she has no desire to confine her inspiration. She would be just as happy working in live action. "I'm rather like a river passing different landscapes and enjoying the view. What view does the next turn reveal depends on the Creator!" For the moment though, she is working as an illustrator – not bad work if you can get it. 'Because of Mum' is such a unique film that we wondered which artists or film makers most inspire her. The answer is revealing: "I don't pay attention to the [artist]… I watch the film or painting or artwork and I don't pay attention who made it." All that matters is the immediate effect of that one piece of work. In general, though, she does concede that she has a preference for the Russian and European schools of art, but then, just to ensure she remains uncategorisable, she adds, " but if you look in my rooms you'll see full collection of American animation."