The People Behind The Film
We've featured many filmmakers over the years on Snoovies. Chris Keller however is the one with the most impressive resume. Seen "Avengers: Age of Ultron", "Man of Steel", "The Hunger Games: Catching Fire" or "Les Misérables"? Well, that list doesn't even contain half of the films Chris has worked on. This guy is a veteran. We at Snoovies love to see that even with all that work, people like Chris still take the time out to make their own short films, just because its cool. 20 Hz is an awesome short. We've always said that sound was important, but this film takes it to another level. We caught up with Chris over email to ask him how this project came to fruition.
My passion lies in creating films rather than merely contributing to a small piece of the puzzle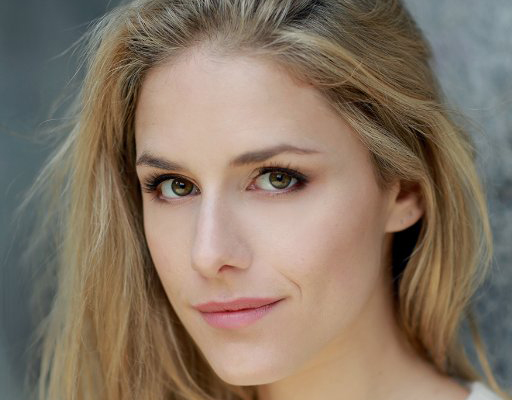 Chris normally works as a Visual Effects artist/supervisor. Even though it is a great asset to have a thorough understanding of post production, Chris truly shines when he has control over the entire process of making a film. He grew up loving the J-Horror subgenre. While his previous directorial work isn't even remotely horror-related, he always enjoyed returning to the genre. Chris had a couple of horror scripts lying around, and 20 Hz was pretty much ready to shoot. It didn't require a massive budget, and Chris had been meaning to work with Alix Wilton-Regan for a while.
The idea of an invisible threat (a metaphor for death, of course) is a terrifying concept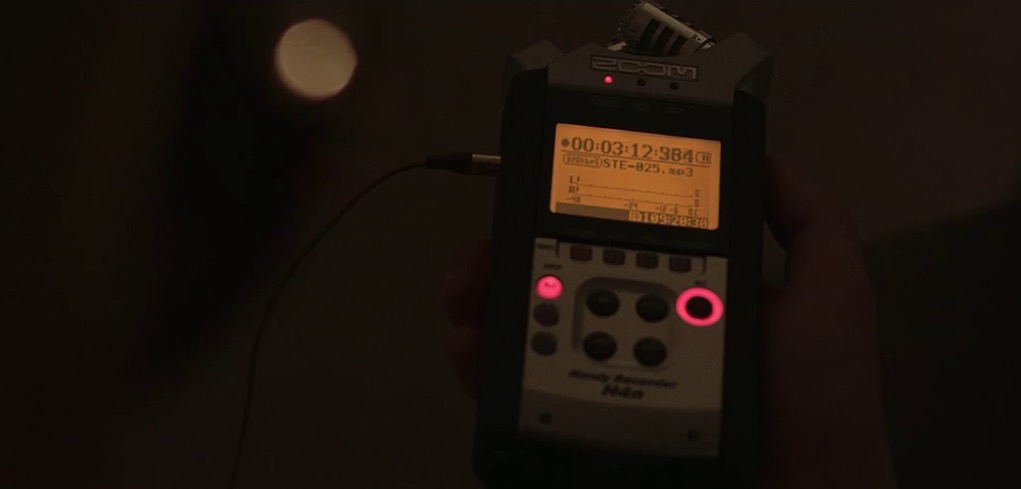 During research for a feature script, Chris stumbled upon a theory suggesting that infrasound might induce ghostly visions. He simply added the fiction to the science and postulated that ghosts might exist within those inaudible sound frequencies. "Human senses are limited to an incredibly small band of reality – just consider that over 95% of the universe consists of impalpable stuff we call 'dark matter' and 'dark energy'. We have no idea of what's really around us." Quite scary when you think about it. We've all been home alone at night when suddenly something goes BUMP. The idea was to play with that feeling of vulnerability and insecurity. Hence the slow build – "I wanted to draw the audience in and get inside the characters state of mind before things begin to escalate". Chris is also a singer/songwriter, which is how he got the idea of using the sound recorder.
The mix was the challenging part, and it took several months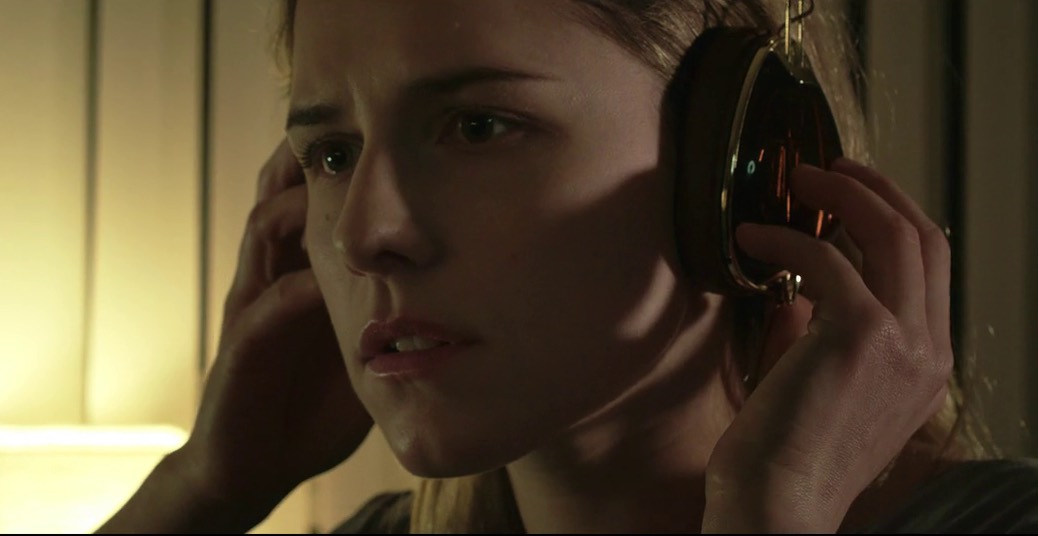 The film was self-financed, and made with a budget under $500. Chris had a fairly specific idea of the sound – in the script it was described as a 'constant THROATY CROAKING', like rrRRrRrRRRrr. It's a relatively simple effect made of machine sounds and human voices. Getting it to sound "just right" took some time though. Originally the film had a very different ending, which was more bone-chilling and less jump-scary. Chris said that for various reasons they had to change the ending on the day. He didn't go into what those reasons were though, which makes us wonder whether the team actually did penetrate the darker secrets of the sounds around us and were forced to secrecy. We will never know.
At the moment Chris is working on a number of different shorts, and is also developing several feature scripts. We loved watching (and hearing) 20 Hz, and hope to feature more of Chris' work in the future.